BDO integration in Waste24.net
Waste24.net system is a software fully integrated with BDO (Database on products and packaging).
Waste Database also known as BDO was established to eliminate irregularities that may arise during waste management. Although it is impossible to deny the legitimacy of this solution, it does imply further obligations not only for municipal companies, but also for waste producers.
Fortunately, there are solutions that automate operations in the BDO system and make working with the portal much more enjoyable and less time-consuming. Undoubtedly, Waste24 can be the solution for all the problems associated with BDO.
Our system is integrated with the Waste Database via API.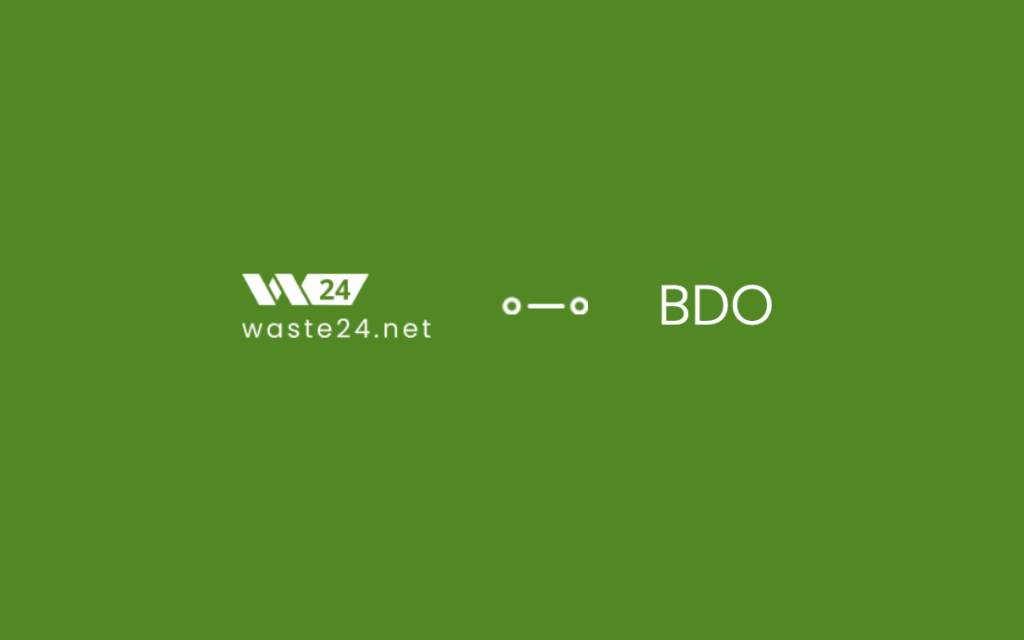 BDO integration with the use of Waste24
BDO integration – Preparation of waste transfer notes (KPO) and municipal waste transfer notes (KPOK)
Every run of a dustcart, hook loader or so-called skip loader must be preceded by the preparation of a relevant document. The preparation of waste transfer notes is much easier with Waste24 because the software remembers previously entered data and the destination of waste. All waste transfer notes are visible on the list of orders or in the "Driver" app and can be downloaded without logging into the BDO.
Creating templates for issuing waste transfer notes
Waste24 has a "route" module that can be used to prepare waste transfer notes for a given day. So if your vehicles collect, for example, plastics and mixed waste on a particular day of the week, you can save a given template as, for example, "Wednesday" and duplicate it "on a weekly basis". All you need to do is change the date and check the registration number of the vehicle. In this way, the preparation of a dozen or so documents takes only a few seconds.
Assistance in reporting
The Waste Database does not let you export data that is currently of interest to those responsible for reporting. So if you need to prepare it, you will have to tediously check each record. Waste24 makes it possible to download information of your interest without having to write it down on a piece of paper. The software will export all the necessary information to a spreadsheet, where it can be easily processed.
Issuing waste transfer notes on behalf of the client
Many waste businesses have problems with their clients who make a number of mistakes when preparing their environmental documentation. Thus, this takes much longer to serve them and the very process of accepting or transferring waste gets disorganised. Waste24 let you take over the obligation to issue waste transfer notes and issue the necessary documents on the contractor's account and without its participation. It undoubtedly raises this added value of the entire service.